I got hired to paint Bvlgari perfume bottles over the weekend. The offer went that for every 100 ml bought, I would personalize it.
I was really excited and nervous; nervous, because I was afraid somebody would come up and ask me for something ridiculous. It's a funny story, the whole bottle painting thing, because I'd been contacted prior to this weekend to work, but my call center schedule didn't allow me to do it, so they hired another artist that behaved like a complete prima donna, was rude and bitter.
One of the purposes of the job, was to interact with customers and to have people see the artist working, precisely so they'd become interested and so they could tell the artist what they wanted and these things, and this previous person didn't want to be seen, didn't want anybody to talk to him, didn't want to sit in the stand that had been prepared.
So the girl that hired me called me anyway to work over the weekend and we settled on the time and that was that. Here are pictures of two bottles I did on saturday, these were both testers, because there weren't any purchases saturday or sunday, so I painted tester bottles the whole time, just so I wouldn't be sitting there.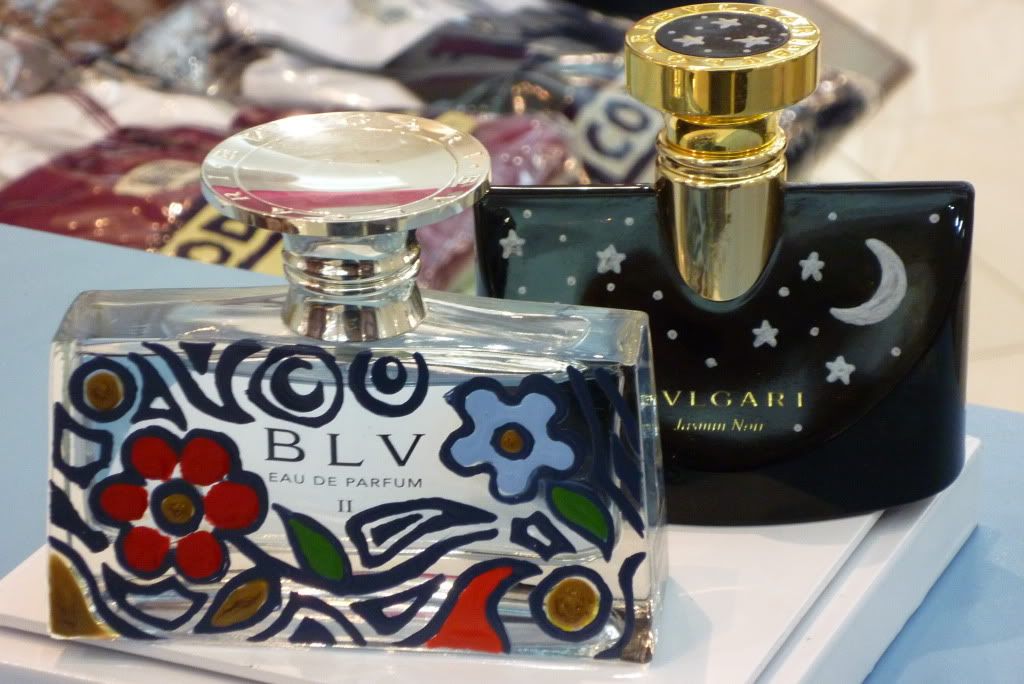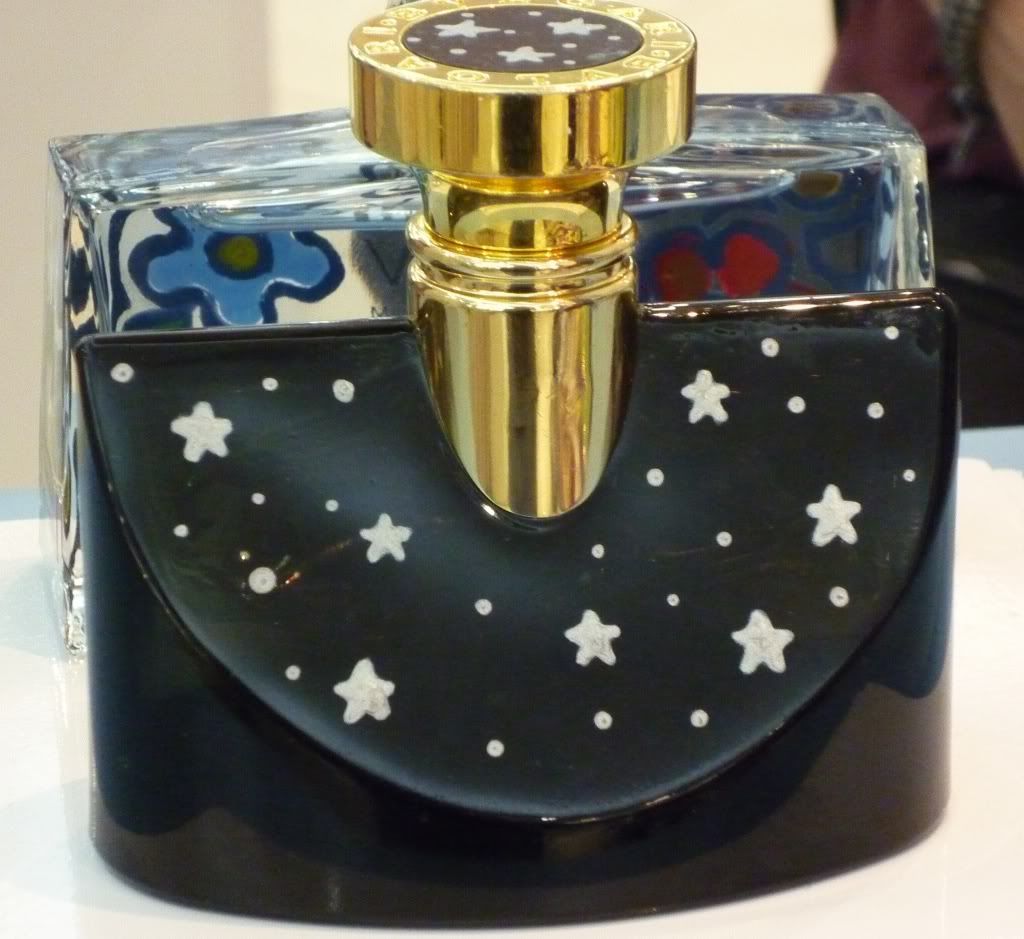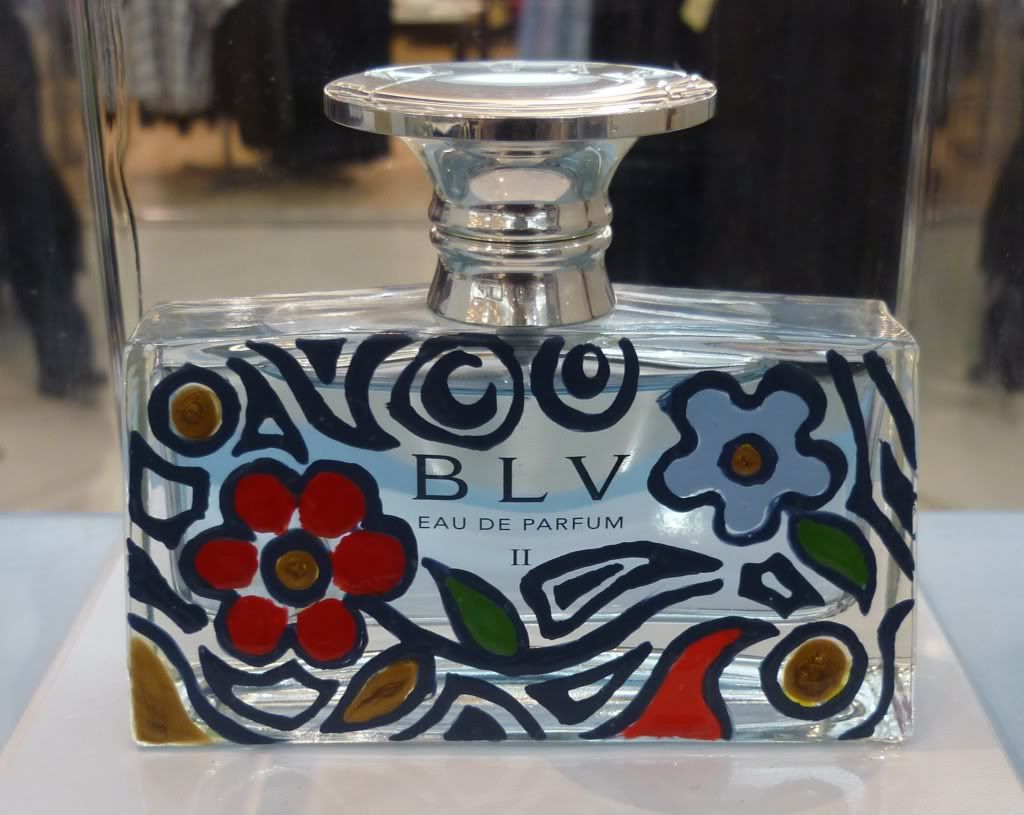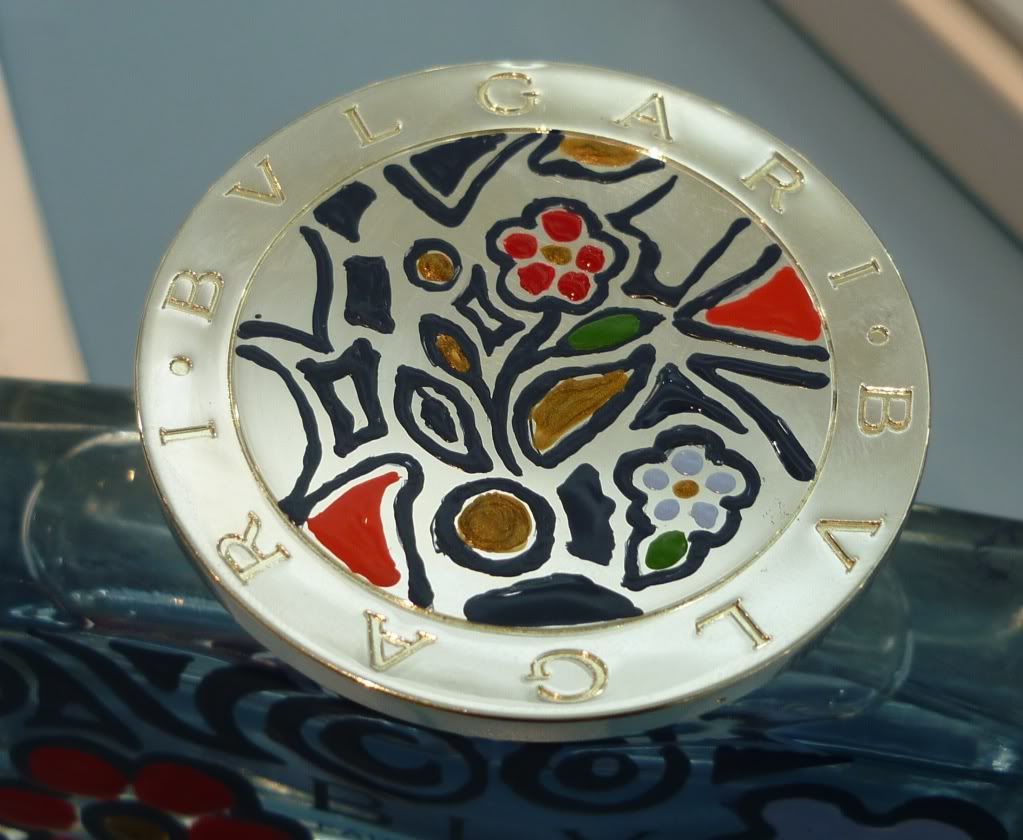 This was my work station: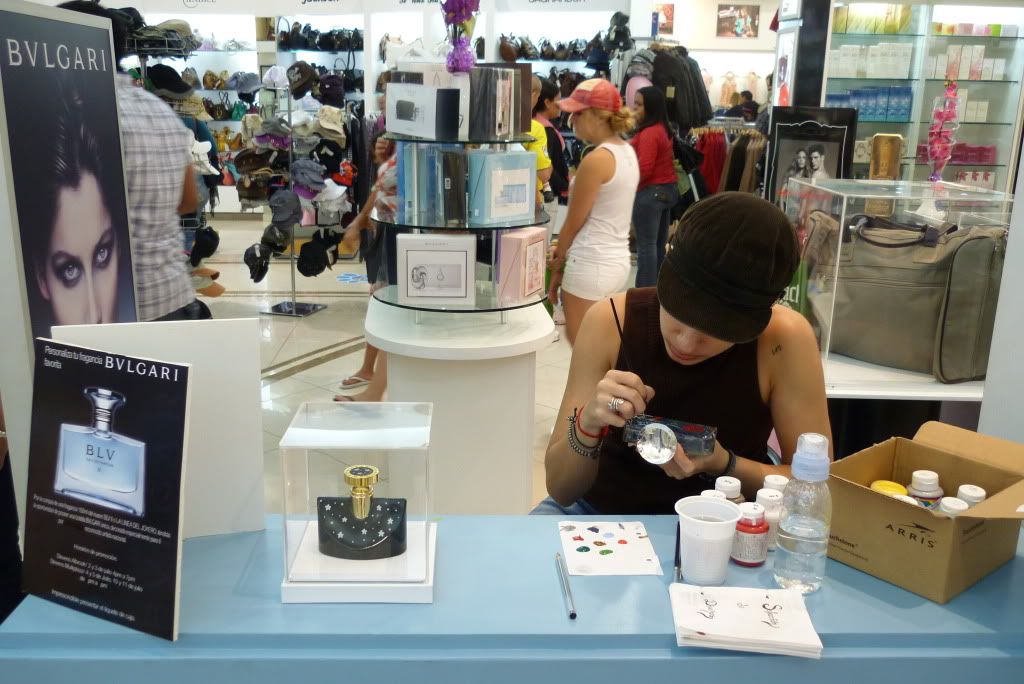 I painted three more tester bottles on Sunday, but I'm really not a picture taking person by default, so I only took those pictures. Here's the
album in the Facebook page
, and while you're at it, you can like my page and continue to keep updated with my work! =D
And just for shits and giggles, here's the link to the page itself =D
Gabriela Handal Arte
, like it if you haven't yet, suggest it to your friends; the link to do so is right under the page's profile picture! I'm always putting some kind of update, wether something I'm working on, a gig or whatever.
Also, thank you so much for reading my blog, wether you're a follower or if you're reading for the first time. And if it's the first time, I hope you liked it and feel free to leave me all kinds of comments and follow! See you next time <3