I've been out of a scanner for a while now, so you're getting a bunch of pictures of the process, that I like so much anyway, and a picture of the end result. I tried as best as I could to not have the flash overwhelm the image too much, but be aware it might not be as faithful to reality as the drawing CAN get a little bit distorted with the angle and lighting and whatever.
ANYWAY.
I discovered a girl with a VERY symmetric and curious face, named
Kandee Johnson
. This is the link to her blog:
Kandee The Makeup Artist
.
I saw a video she made on doing the
Queen of Hearts make up video tutorial
and saw she has a fan page in facebook and that's where I found this super cool picture:
I like how her eyes look yellow, I love the lip makeup, the overall colors on her face, combined with the rest of the picture, how it's over exposed. Or at least, I think it is, I ain't no picture genie.
She reminds me of Medusa and Maleficient, she looks so amazingly EVIL. She reminds me of a snake, too. And her eyebrows being so high, I think, also add something on there.
In the end, though, I decided she's Medusa, I guess, because of the top she's wearing, it looks like her head is just hanging/floating there or something. It's 9 x 12 inches and USD80.00
SO. Here are the pictures:

Sketchy sketchy. At first I was just sketching.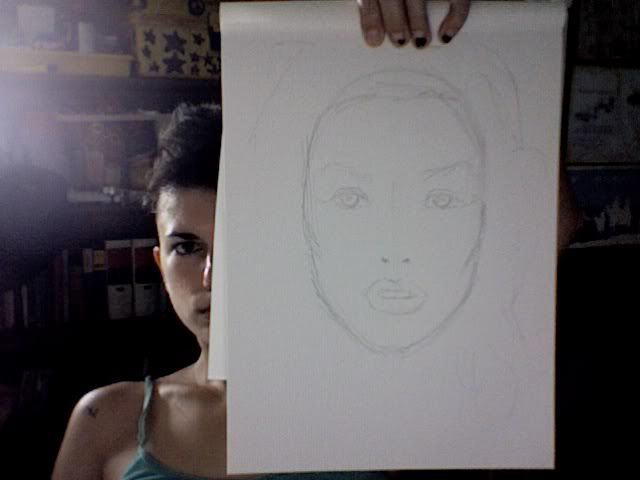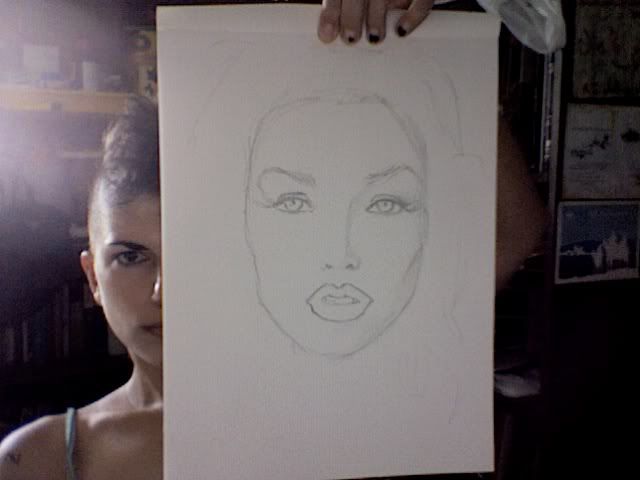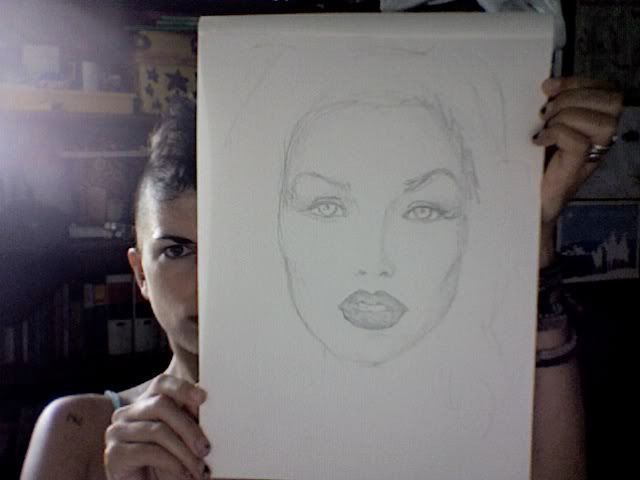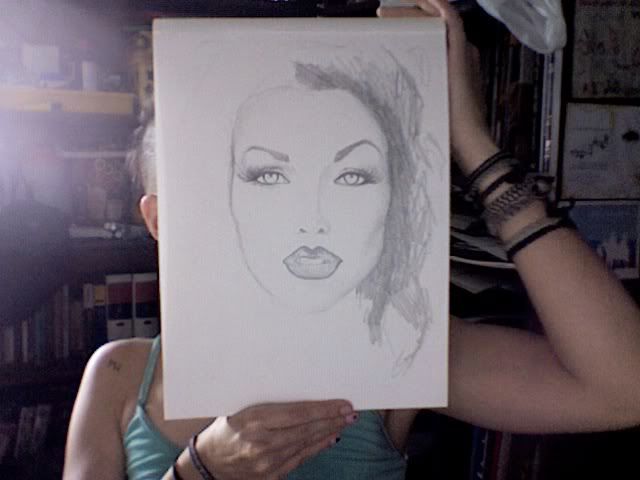 Srs shading then began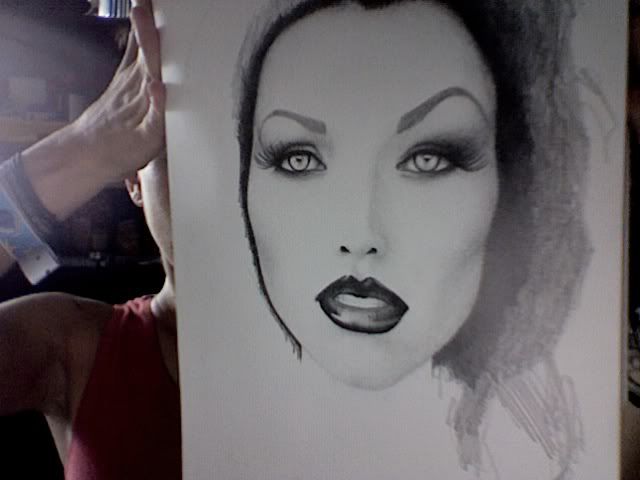 Placement of hairz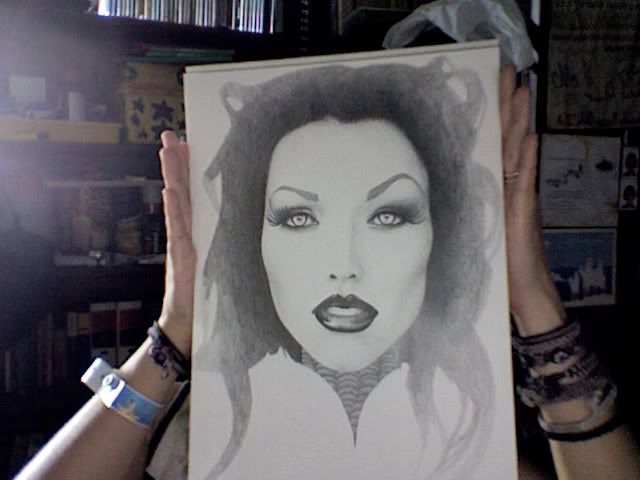 Along the edge of the hair, I put a thick line, I don't know if it can be appreciated. It has an
Alphonse Mucha
thing going on.
AAAAAAAND LE FIN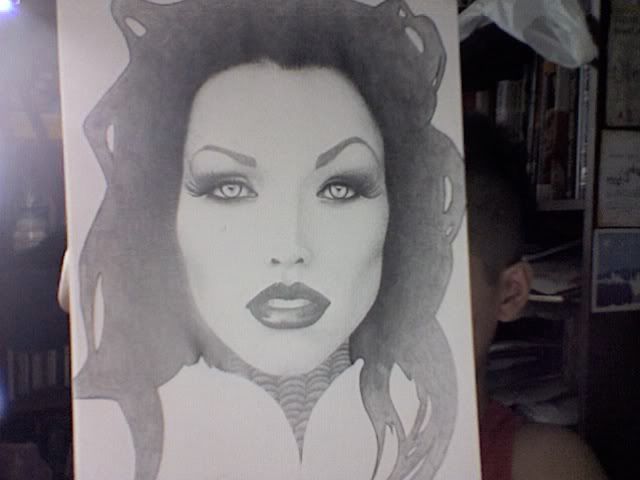 The other one I want to show off is this one up next. She's untitled, but she's also 9 x 12 inches and USD80.00.
The original picture: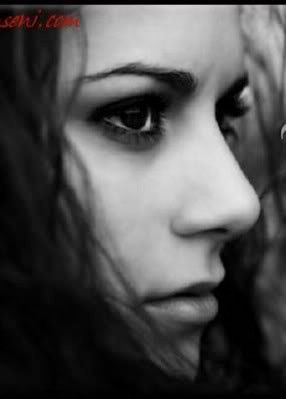 Melancholy is a beautiful thing.
Here's a couple of pictures again of the process and the end result =D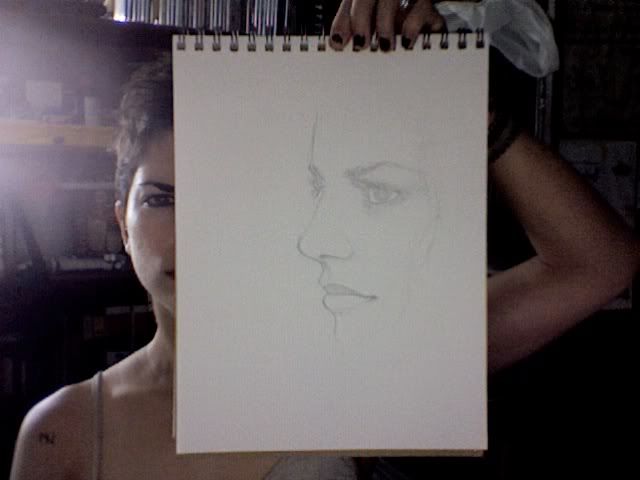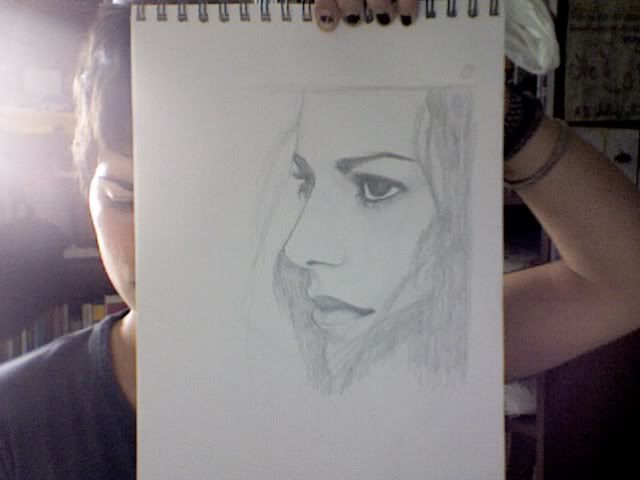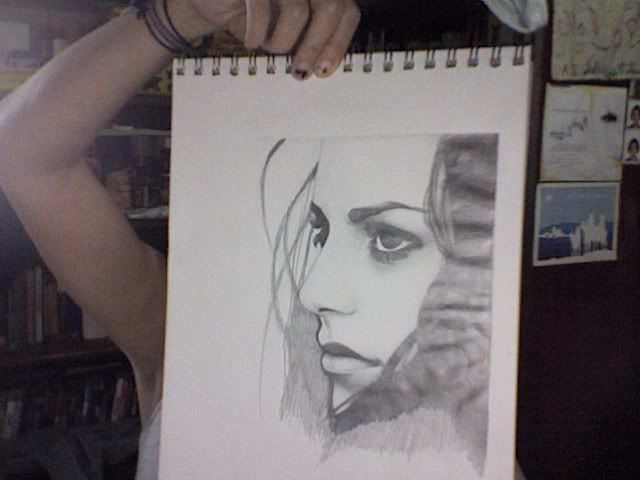 In other news, I offed the group, because I thought it was kind of annoying to begin with, and I'm sticking with the fan page. I like it much more, because it works more like a regular profile page and I can make different albums for different things. Very nice <3
Become a fan in facebook
Gabriela Handal Arte
and invite other people, too!
http://condron.us/