S/T in Spanish stands for Sin título, which means no title.
I came up with this piece, sketched it and finished it in three days, I think. Which is pretty fast for me and I'm pretty proud of myself for my speed this time around and how she came out.
Moreover, the space itself is certainly bigger than what my usual 9 x 12 inches, this one is a very oblong 12 x 18 inches. I've only two other drawings in that size.
I ROVE HER <3 Please forgive how bad the pictures are, I have no scanner and I have a shit pulse and I ain't no picture taker and I also have no patience for taking better pictures, these will have to do for now. There's a little bit of light getting in the way of the pencil, but I think she looks good enough.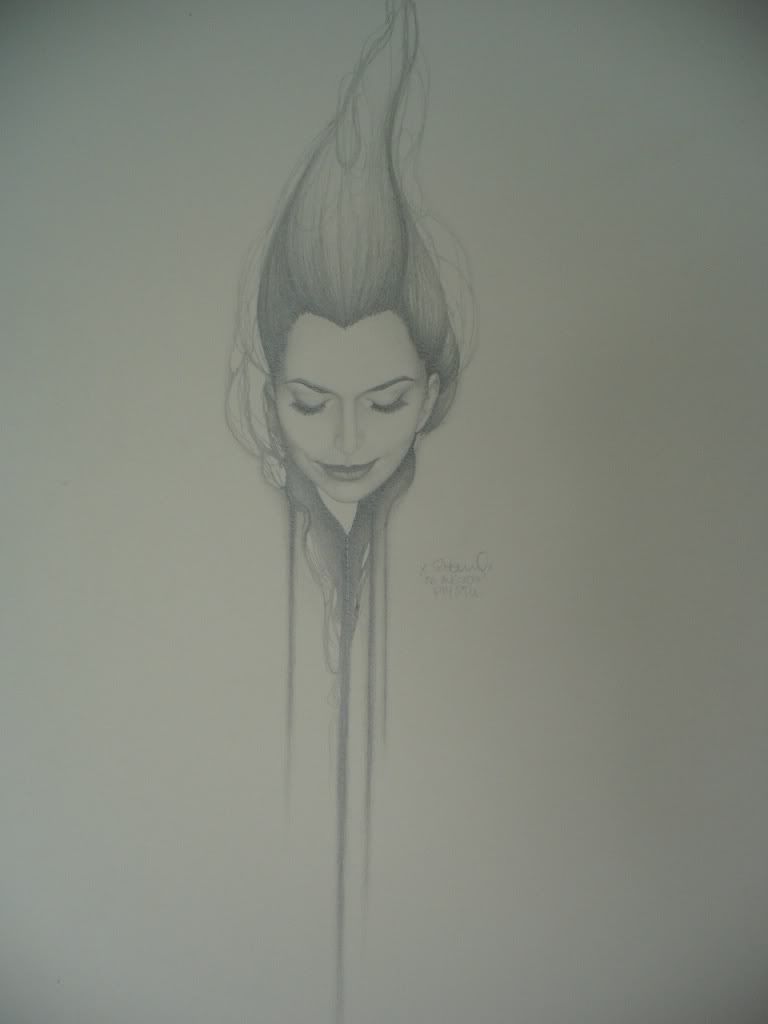 I hadn't made a drawing in a while and it's always very comforting to go back to my most familiar medium.
Thanks a lot for reading, if it's your first time or you're following. If it's your first time, do follow and leave me lots of comments, likewise if you've already been following!
Also, like my page in Facebook
Gabriela Handal Arte
and suggest it to all of your friends with the "suggest to friends" link that is under the profile picture. I put updates up every day and sometimes, more than once a day, of stuff that I'm doing, I'd love to see you there as well!
Thanks for reading and thanks for everything. See you in the next entry!