I just want to show what I've been up to lately:
1. "Blue Lady"
This one's finally nearing completion, she's one of the ones that was put on hold until I finished the Pet Portrait. And she's looking pretty great.
2. I have no title for this one yet, but I had an idea kind of the same as for "Blue Lady" and using one color only. I thought I had a name in mind, but I've forgotten it. Either way, since I've managed to do two pieces with something linking them (being painted with mostly one color), I thought I could do some kind of series. In this case, it would be called "Colored Women".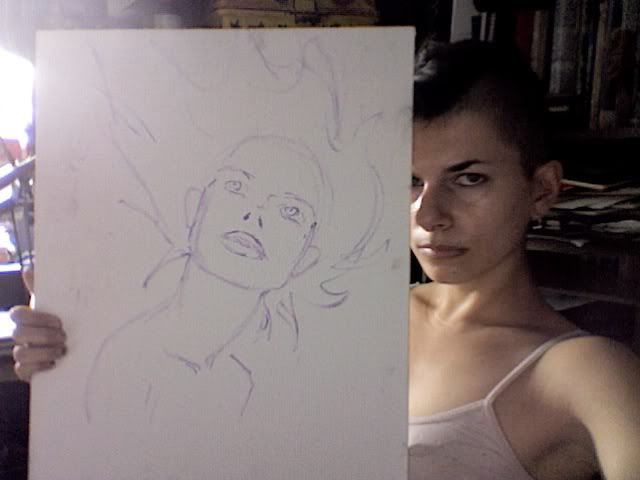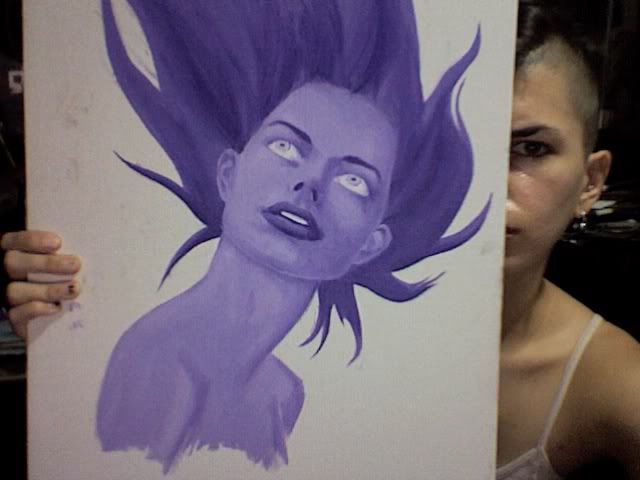 3. "Labret Choker"
11 x 14 inches
USD 70.00
This one's pretty great. The paper I'm using is the same brand I usually use, Strathmore, but this one's greater, because it's smooth paper; the other ones have a slight texture. And I used for the first time a brand of pencil called "Trident". I have like a million and one 2B and other grade pencils everywhere, 'cuz I never want to run out.
And, yeah, she's awesome and finished and IL her.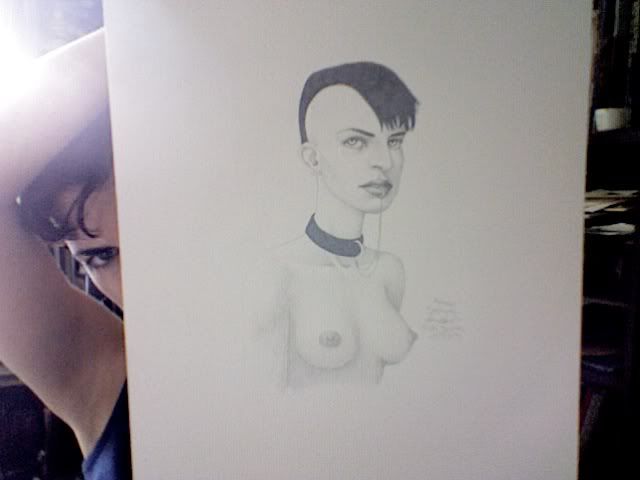 And that's about it for now, as far as current work that's going on. I'm going to participate in a live painting event tomorrow, it's the second time I do so in this place. It's a discotheque called "Pure", which is a pretty awesome name D:
And, yeah, going to paint there again with another fellow artist, and this painting will also be put up for silent auction.
So that's it for now, here's a link to the page in Facebook:
Gabriela Handal Arte
, you should like the page and suggest it to all your friends and they mama with the suggest link that's under the profile picture.
Thanks a lot for reading!