I produced the three drawings in this entry in less than an hour, I'm going to post each drawing and it's corresponding reference.
After a while of feeling incapable and too easily distracted to produce anything that I'd really love, these three drawings reminded me that I CAN and have definitely made me feel better about myself. Moreover, I like them a lot, because they're a little bit different that what I normally do. I like their unfinished look, how there's movement in them, how quickly they were finished and now instinctive and releasing their production felt.
1. For this first one, my reference was a piece that I found in tumblr. I precisely liked it's movement and I immediately wanted to reproduce it somehow. This one's carbon over paper.
I don't know who the artist for the original piece is, though D: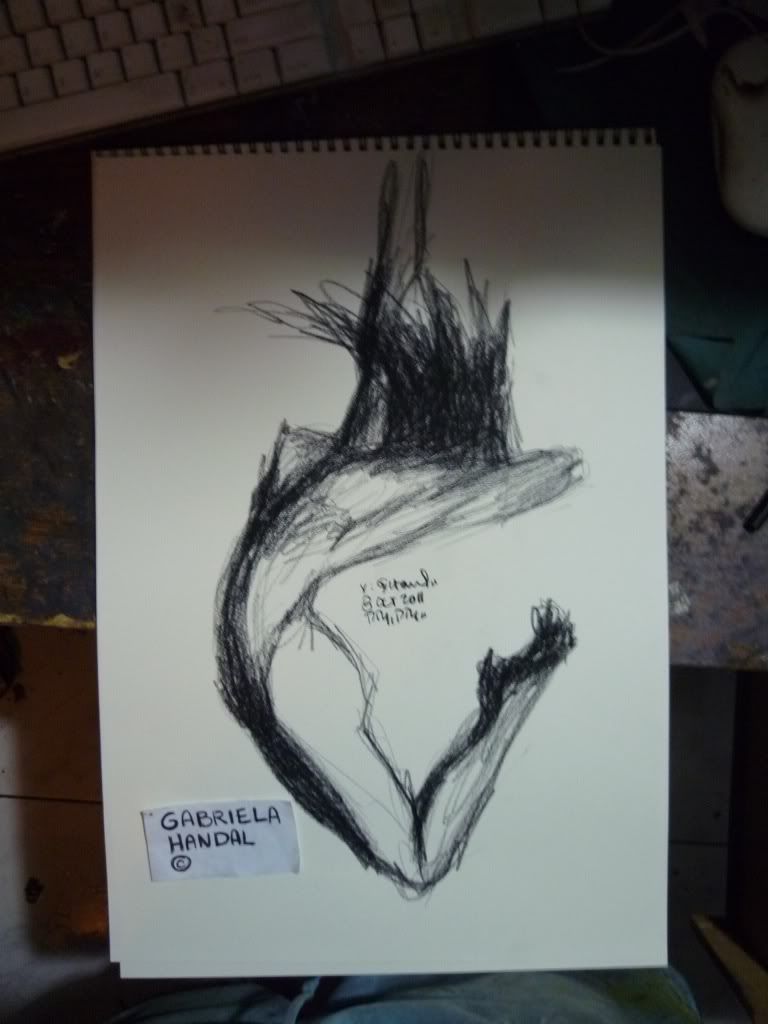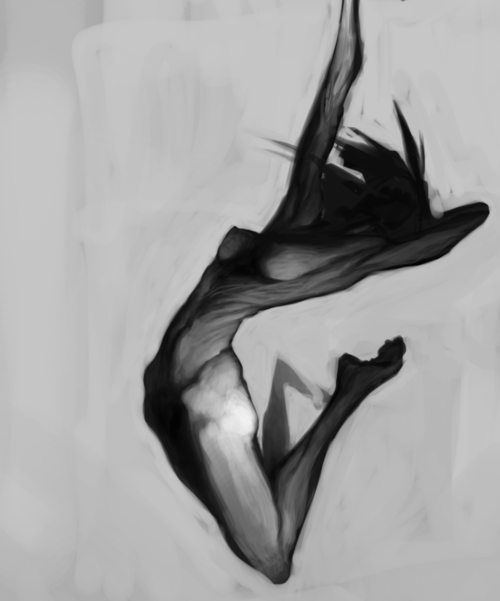 2. For these two, my reference are two sculptures by artist Emily Zhukov. I talked about her once here already, I'm pretty sure, that I saw these amazing silver wings in another art exhibit of hers a really long time ago. So I went to another of her art exhibits and as soon as I saw the sculptures, I wanted to take pictures of them, so that I could draw their textures and today I finally did. These two are sanguine on paper, I specifically wanted to use sanguine.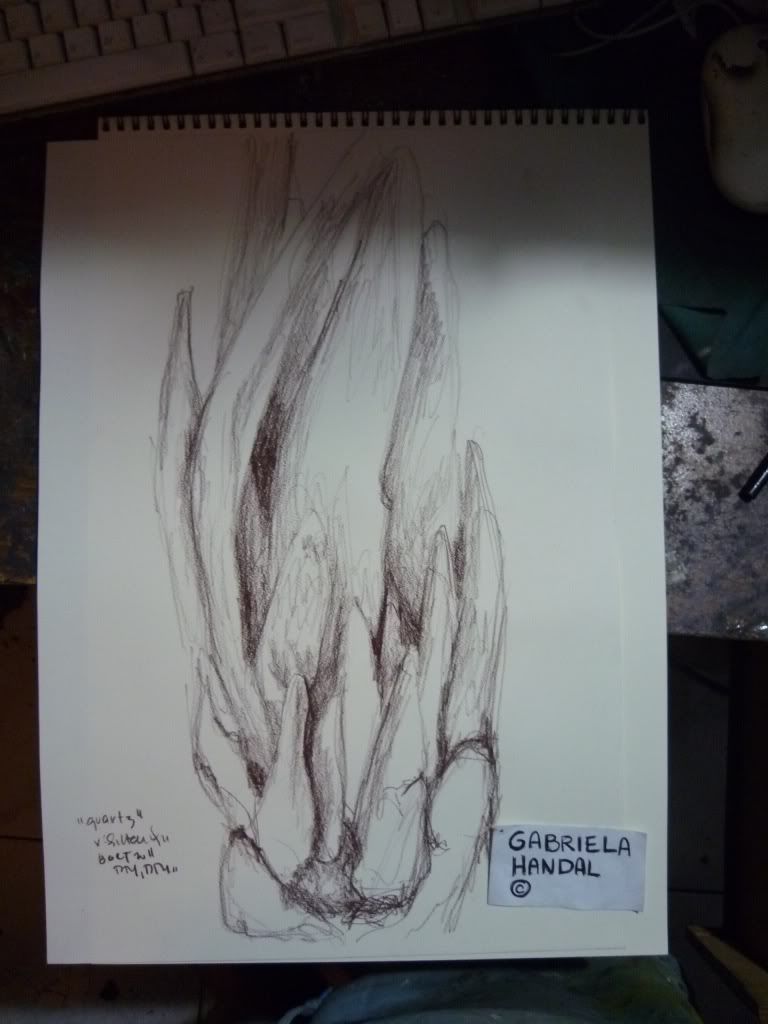 And, well, I wanted to share all of this. I'm going to be participating in a festival, called "Festival Bohemio", if you're in Panama, this is going to be from October 12th to the 20th, it's going to be in different locations for that period of time and my piece is going to be at the library in Parque Omar.
Also, I'm going to have an individual art exhibit at a restaurant called "Don Patacón", in Calle Uruguay in front of Pure, that opens on October 20th. If you're in Panama, you're clearly invited lol I have the intention of putting the three drawings in this entry, among others =D
You must also not forget my Facebook page, you should like it and suggest it to your friends =D Here's the link:
Gabriela Handal Arte