Today I started and finished this little eye drawing, I felt like getting right in the middle of my comfort zone today.
I try often to dabble in other shit that I don't usually fuck with, just to try new stuff and get the creative fluids flowing. It's important for an artist to constantly grow and learn and not box oneself in one thing.
1. While I was working on it.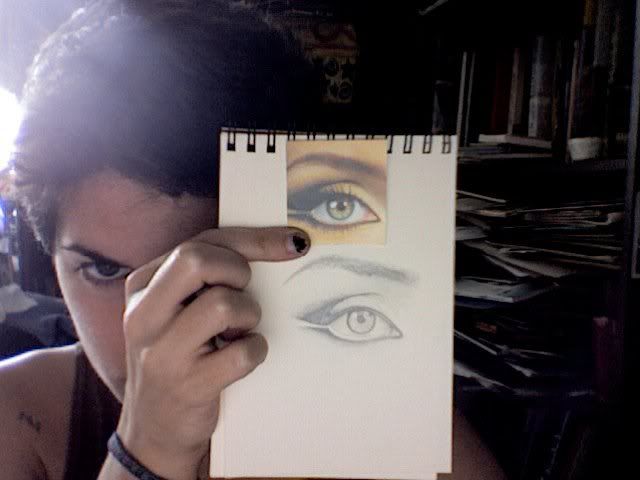 2. Finished