Arianrhod
in Wikipedia.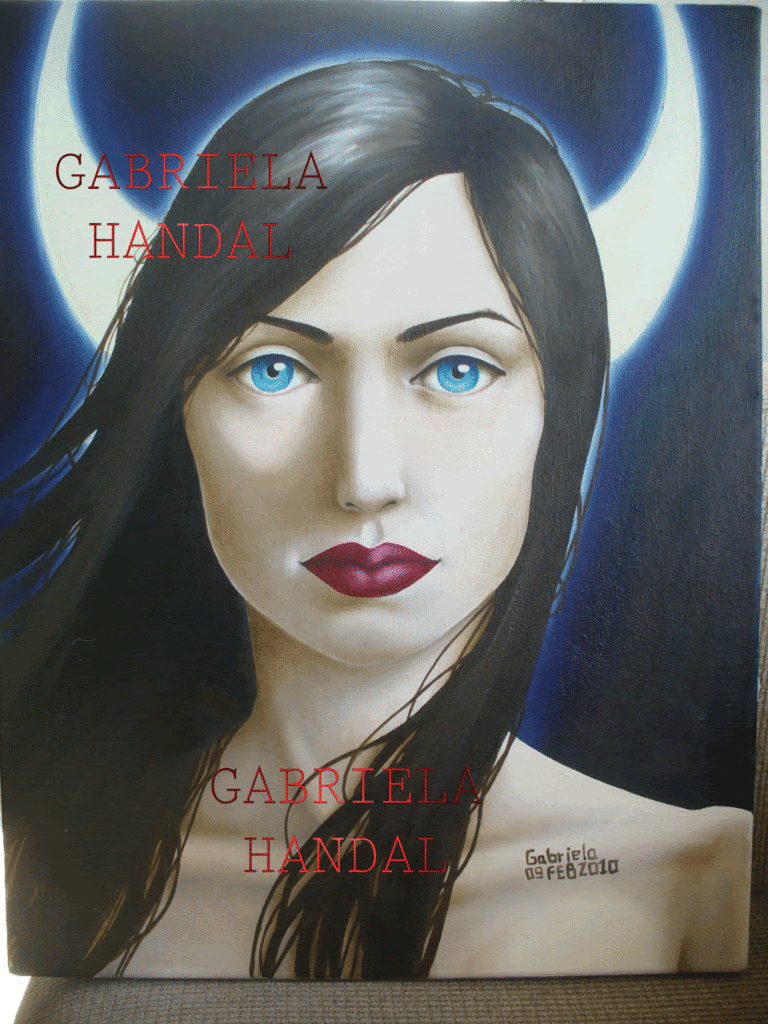 I don't know when did I first come across Arianrhod, maybe when I was as lot more into mythology and really wanted to get into Celtic things, but that's some really convoluted shit, so I eventually gave up and remained liking Arianrhod's name and that it means something about a silver wheel.
THEN I found out she really doesn't have any amazing goddess powers, except put curses on her three sons.
Either way, I like the name, she has something to do with the moon and I don't know when I decided that this painting would be her, but she's done and I like it! =D
I like the painting as a whole, I like how the hair turned out, how I got it to look proper windblown without a model; her mouth, because it looks super pillowy and her smile is discreet; and her eyes, because I got the brilliant idea of doing the brightest parts with the same tone of yellow as the moon she has behind her head and I love the aqueous quality they have.
A couple of close ups for details =D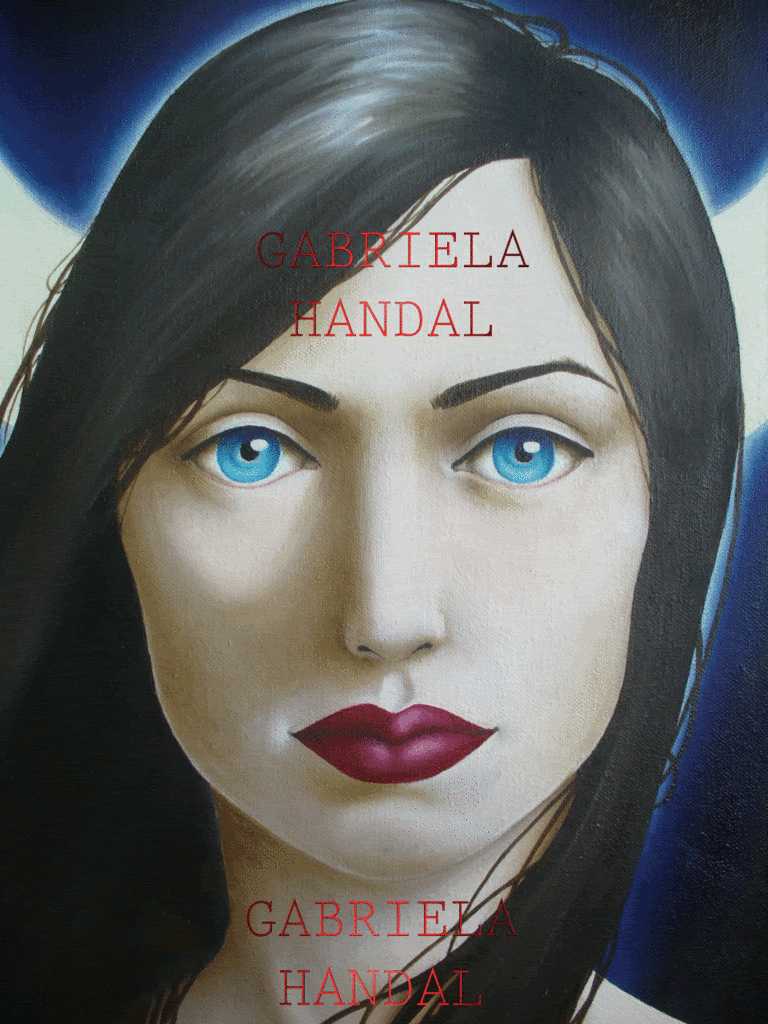 At the same time, I made this one other piece that I think I'll call "Face off of hot and cold colors", on a watercolor canvas that I'd been eyeing for a while now, it looked so nice to work on and the day before yesterday I finally got my shit going and did something on it and this is the result.
I really like it: How many colors I used and the end result. I think the description I've liked the most so far by a viewer is that it looks like a fire inside a wave, what a beautiful thing to say <3
ANYWAY, yeah. I dig it and I'm real proud of myself, more so because it's watercolors.
It's 12 x 16 inches and I'll put it up for USD 60.00 I think.
Also! Remember there's a group and a fan page in facebook that you need to join and become a fan of! That way you'll have more current updates and a bit more often, also, I strongly recommend that you get into both and invite other people to join and become fans and leave whatever comments, thoughts or ideas on the walls or pictures =D
- Join my group in facebook
Gabriela Handal Arte
, and invite other people!
- Become a fan in facebook
Gabriela Handal Arte
and invite other people, too!
http://condron.us/