Before I start, I just want to point out that I don't know why the colors came out so bright after the scan! Not that the originals aren't bright, but they're definitely not as bright as they look here.
Today I'm featuring a drawing I made from the picture of a girl I know called Charlotte and another drawing, for which nobody was my model.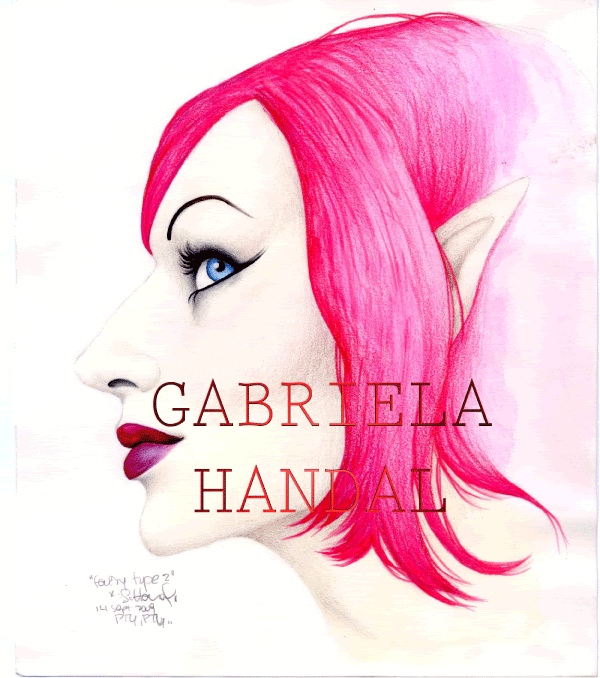 1.
"Fairy Type 2"
: The original picture just gave me the impression of the liveliness that is associated with fairies. And she also has some mischief and playfulness in there.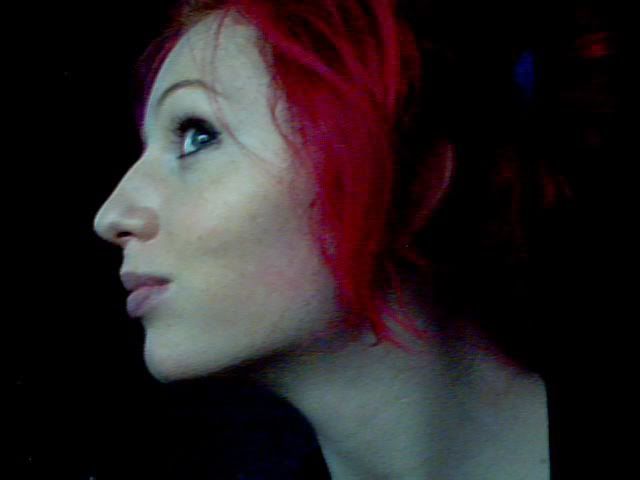 This is the original picture
So pretty much from the moment I saw the picture, I wanted to do something with it. And the end result is not exactly the same as the original, but it wasn't really the purpose. It was more to imitate the pose and the expression.
I'm pretty proud of how her hair came out, because it looks really thick and nice.
"Fairy type 2" is 8 x 10 inches, pencil, colored pencil and watercolor on paper and it's USD 70.00.
~o~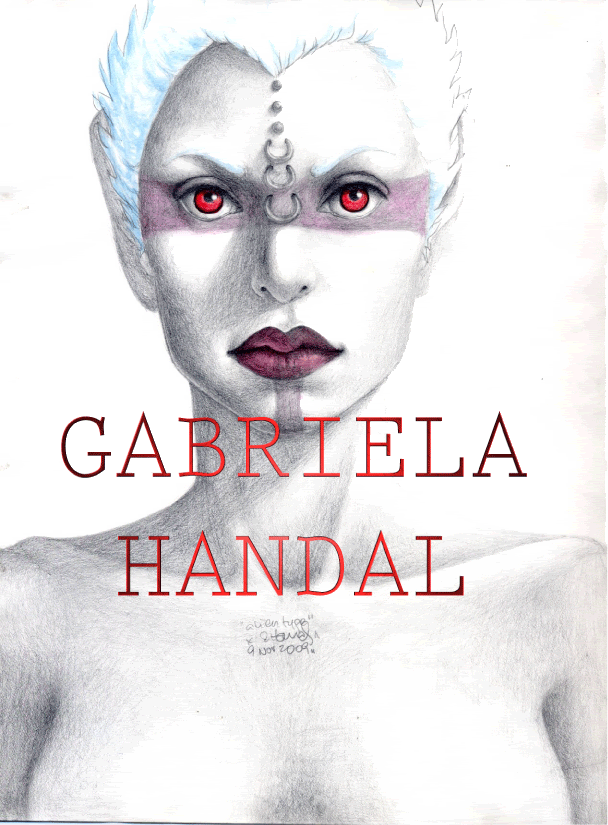 2.
"Alien Type"
: This one, was one of the times that I was sketching without copying anything and just seeing what came out and as I drew her, she gave me the feeling of an alien; although there's really not much out of the ordinary in her other than the ears and maybe the color of her eyes and hair.
"Alien Type" is 9 x 12 inches, watercolor and pencil on paper and USD 80.00
I'm seriously considering getting rid of the group and just keeping the fan page, as they have pretty much the same features, but the fan page lets me separate and organize pictures in different albums. We'll see D:
Thanks for reading! <3
- Join my group in facebook
Gabriela Handal Arte
, and invite other people!
- Become a fan in facebook
Gabriela Handal Arte
and invite other people, too!
http://condron.us/