Today is some kind of mixture of my work with somebody else's work, it's like a surf and turf and more so the turf, because most of the pieces that I picked of the artist that I want to talk about have to do with bathing and the sea.
First we have "Blue Lady", she's finally been finished and I really like how she turned out, her facial expression is great, it really reminds me of some kind of medieval portrait.
I'm pretty proud of her hair and it's the reason for the title, 'cuz it's all like Baroque or Victorian, just not as complicated. Her mouth looks pretty delicious and super plump and reminds me a little bit of Angelina Jolie. One of the other things I really like is her eyes and the facial expression, there's some kind of indifference and untouchableness.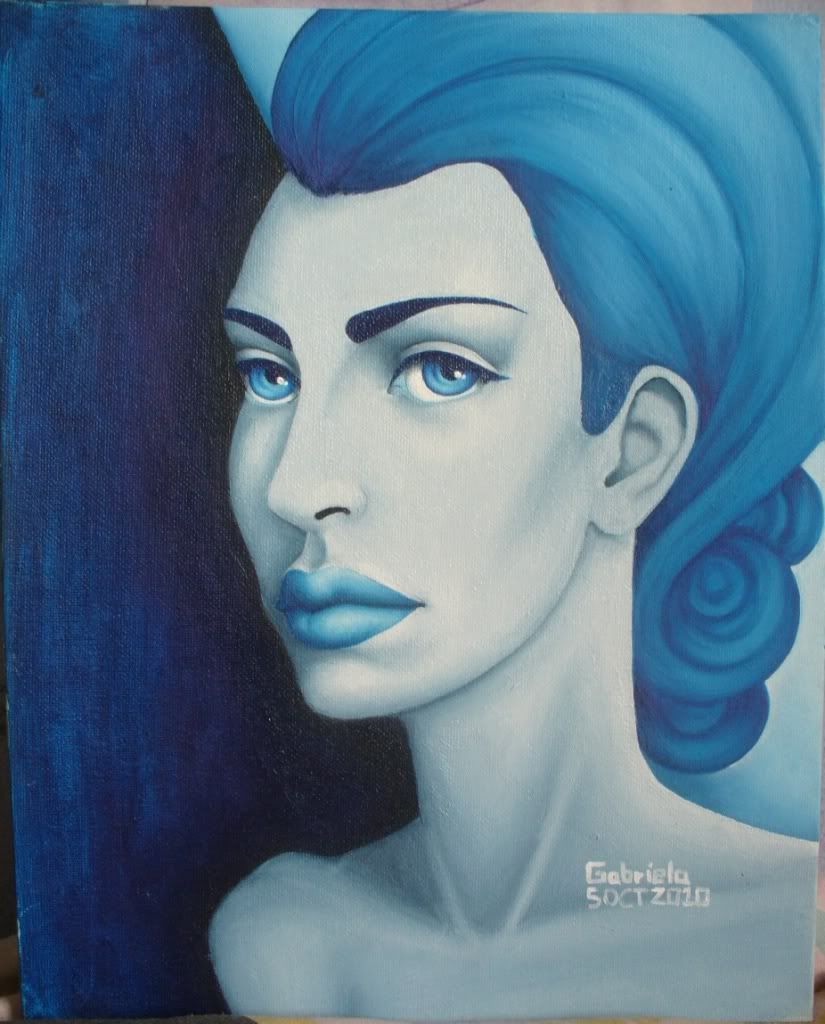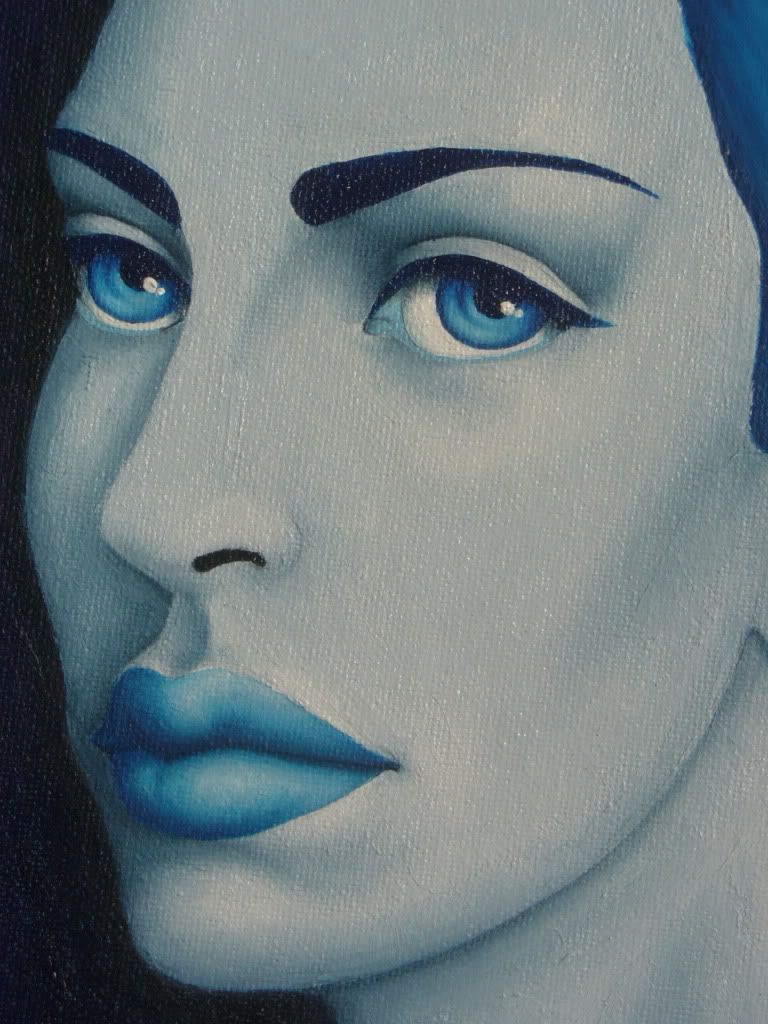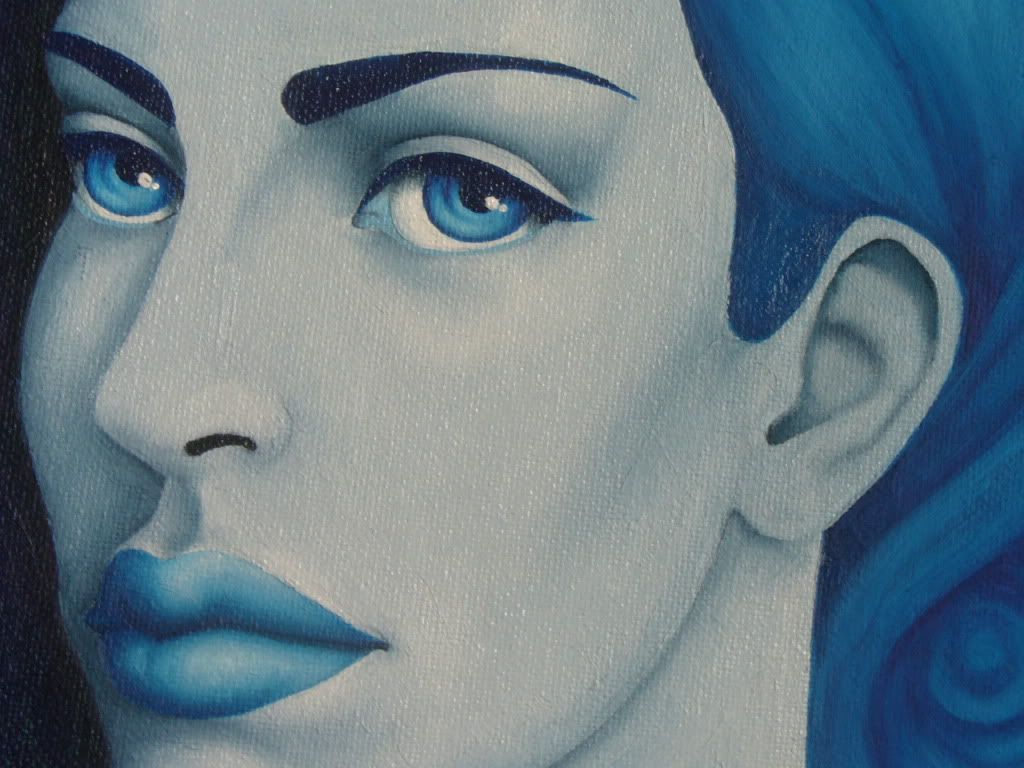 The other artist I want to talk about is Bouguereau. Here's a cool website with a bunch of his work:
Bouguereau
Click on the pictures to be able to see them at a nice size.
"The Abduction of Psyche" is the first piece I saw of him, I think. It's been printed on cards, his themes can be very romantic <3
I thought/think this piece is beautiful in every sense: The bodies of both characters, the fabrics, the landscape, their facial and bodily expressions, the story upon which the painting is based. It's hard to notice, but one of the things I really like, is that Psyche has butterfly wings, because that's how she's represented in Greek mythology.
I like her facial expression and bodily expression, especially, because she's completely surrendering to Cupid's arms.
There's a floatiness to them, but the weight of their human bodies also seems so real. The places where their skins touch and they're all just so palpable in general. The fabrics around them are amazing, I always admire the work of fabrics in old paintings, how REAL they make them is enviable.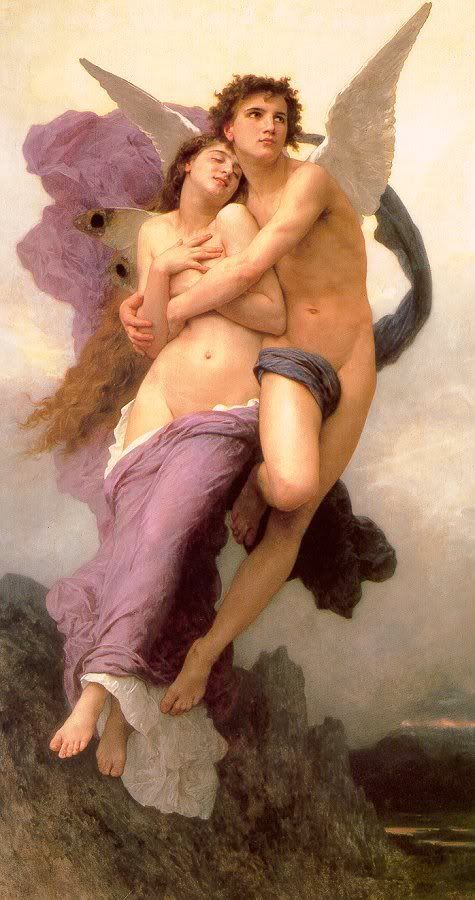 I discovered the guy's name after a while that I actually paid attention to the back of the card ('cuz I'd only bought it, because I loved the illustration so much) and many years later, after having used Wikipedia and the internet in general for everything, I looked for more of his work and I'm in love.
Also, you can't tell me that's not a crazy name.
But, anyway, yeah. There's plenty to look at in the website I linked you to, but I picked out some of my favorites to show you here.
His favorite subject was the woman and, like I said, his themes tend to be really romantic. He makes skin look so creamy and LIKE skin! And his human figure is just flawless and at the same time, everything else he paints is faithful to reality.
Bouguereau was looked down upon by his contemporaries, I don't know how they couldn't appreciate the talent that he had and how maybe that's just exactly what he wanted to paint.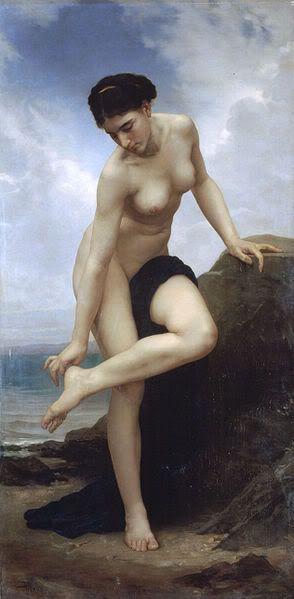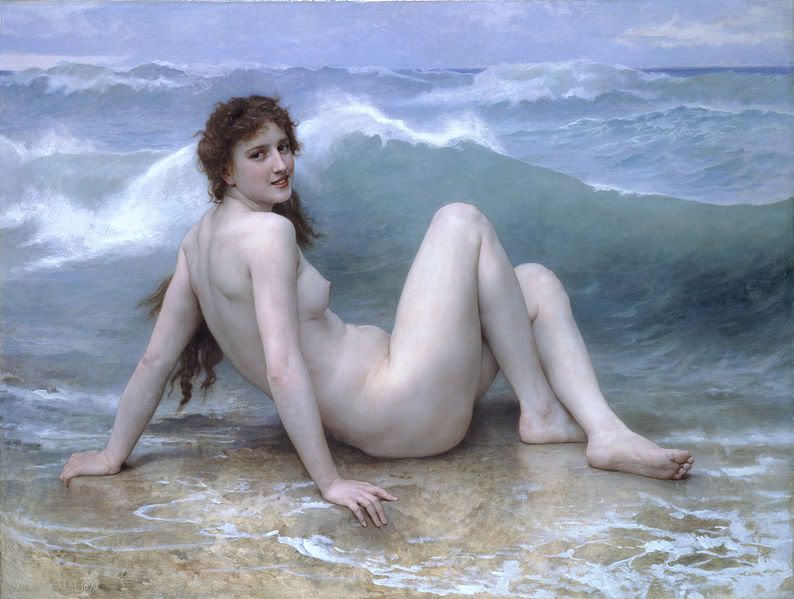 So that's all for today, thank you so much for reading and DO FOLLOW if it's your first time here and also like my Facebook page and suggest it to all your friends using the suggest to friends link under the profile picture:
Gabriela Handal Arte