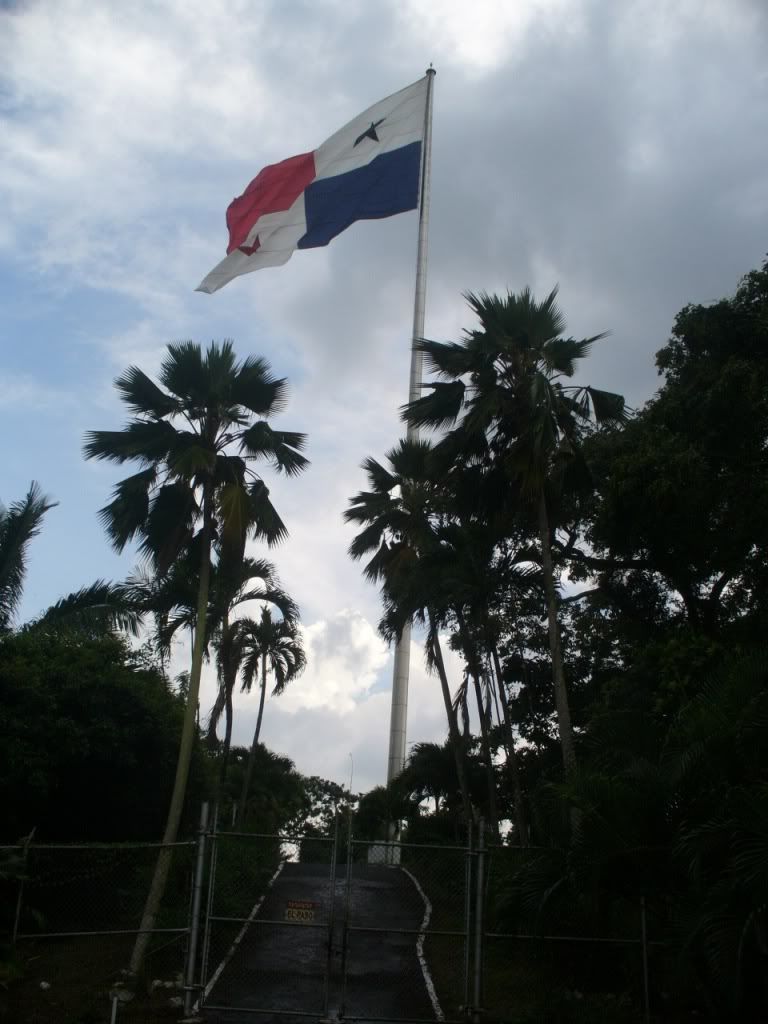 Our flag atop Cerro Ancón :D
I've decided to participate in art events, wether it's paid or for free. This entry is about my first art event (I think, I don't know if helping put up that art exhibit counts as an art event x_x) and it's with a group called SembrArte, about painting some benches in one of our historical places, called Cerro Ancón. In this case, it's to celebrate the first time our flag was put up in the Canal Zone; so the theme is free as long as it's related to Panama.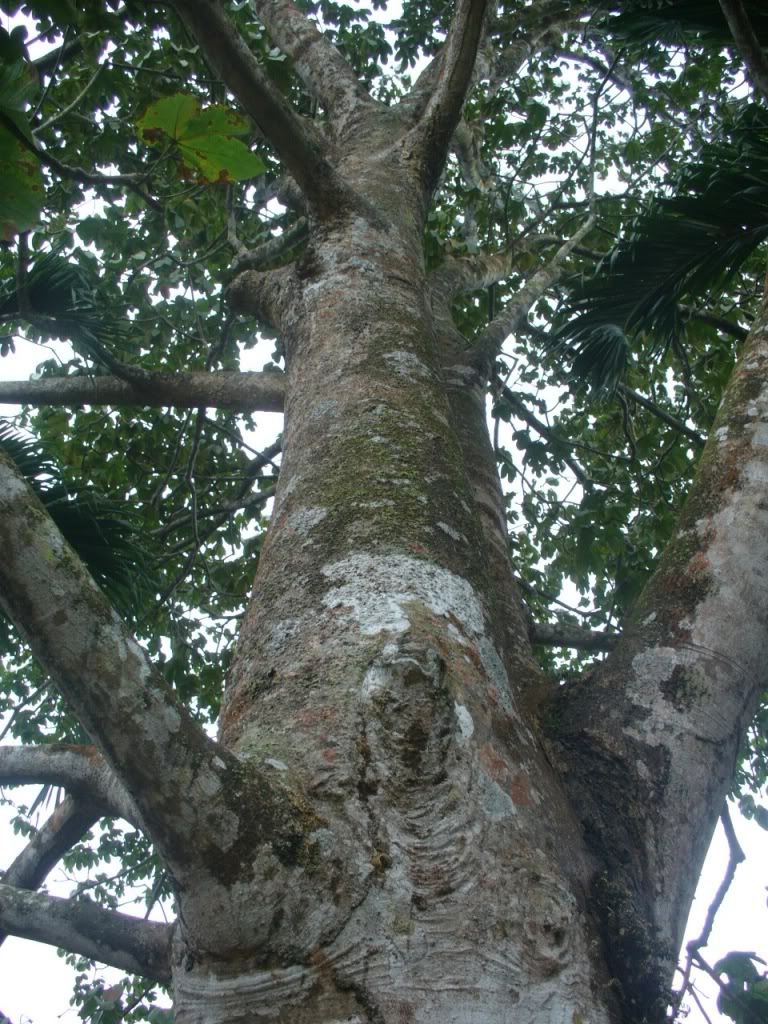 The bench I chose is right next to this Panama tree, it's an awesome little spot and I have constant shade during the scorching sun filled day.
There's plenty of imagery to be used: butterflies, fish, trees, the forms that our indigenous groups use, the sea, the colors red, white and blue; among other things.
My sketch only had to do with a cute fairy with butterfly wings and the "magic" that came behind her would be swirls and stars and when I got there I saw that the back of the bench was pretty thin and wide, so I still used the fairy, swirls and stars, but I also wrote "Panama" and "Cerro Ancón", because the short height of the bench's back made me think that it could be used for a logo.

This is what I got done on the first day of work :D
I'm painting the legs of the bench as trunks of trees, with vines around them and the back of the back (LOL) of the bench, will be clouds.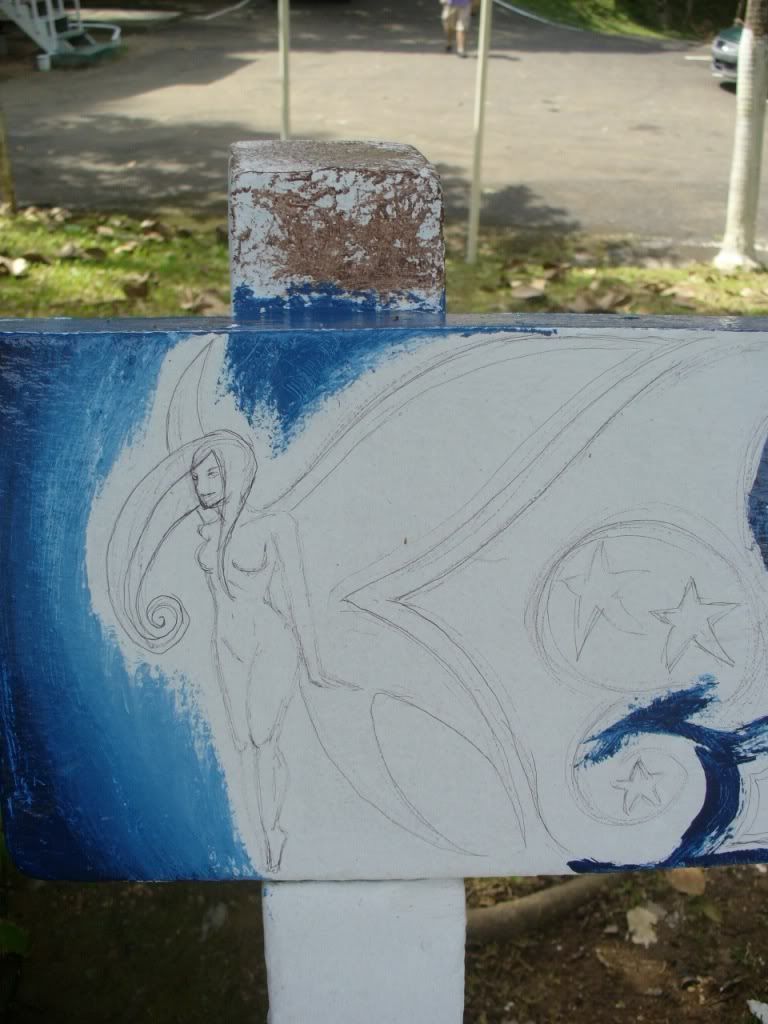 Close up of the fairy :D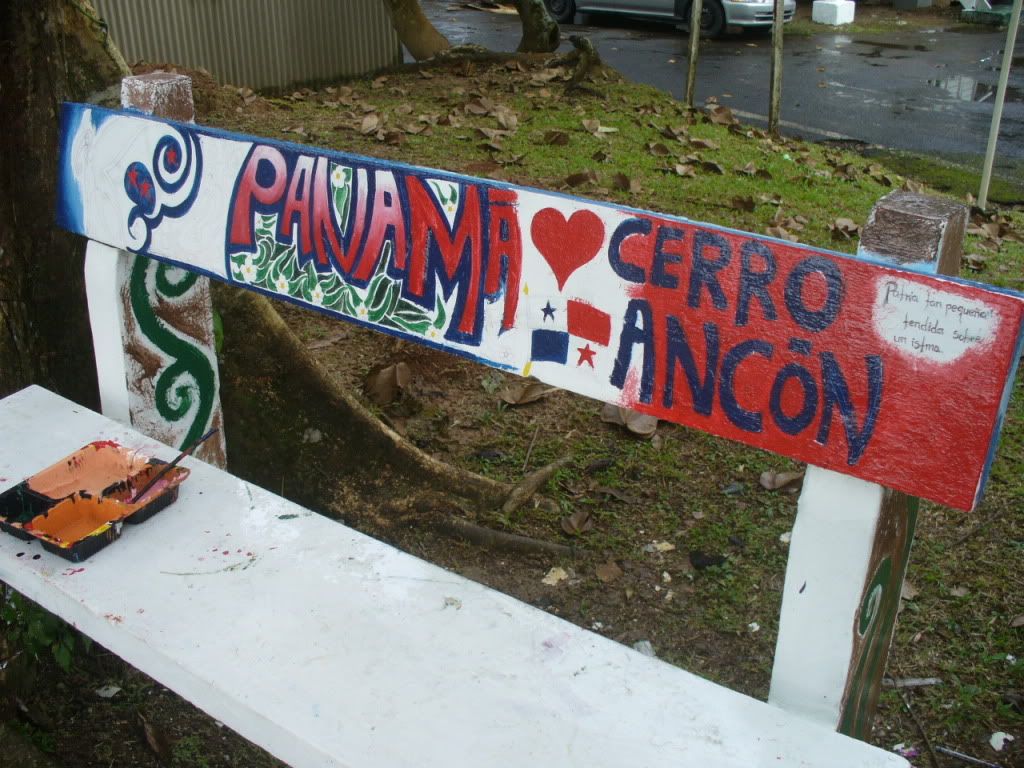 What I advanced on the second day of work. It looks a little bit more polished
After working on it for a while, I thought as a whole it was a representation of our rich and exuberant nature and the fairy represented the magic of nature. Also, the magic that comes from her is changing into different things, like the swirls, then "Panama" and then "Cerro Ancón", so that represents how we're in constant change. And the city really IS constantly changing and growing, what with a bunch of new buildings that are being built, streets fixed and improved <3
Here are a couple of the other benches being painted by fellow artists :D
I'm really glad I took to participating in this event, because I've met several colleagues and just being surrounded by artists in general is a nice feeling.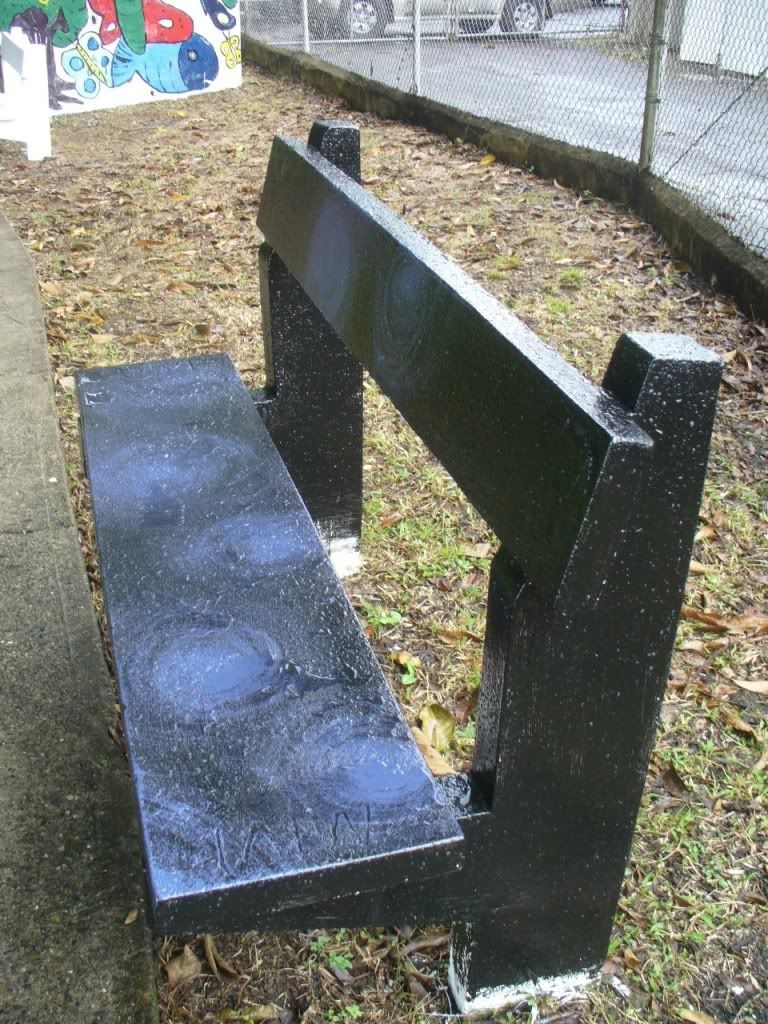 I made an album for all the pictures I've taken so far in the Gabriela Handal Arte page, there are these pictures I posted here and the other benches and some really nice nature shots; so while you're there looking at them, you should also become a fan!
Gabriela Handal Arte - SembrArte @ Cerro Ancón
Also, here's the page itself so you can become a fan
Gabriela Handal Arte
And here's also the link to my group, so you can join that, too!
Gabriela Handal Arte
In the group you can see a wide selection of my work, feel free to join, invite more people, leave me a comment on the wall or on any of the pictures and buy something :D
Also, in the page (the one where you become a fan), I've not uploaded that many pictures quite yet, but I really like that I can make separate albums for things, so it looks a bit more organized. Go ahead and become a fan and suggest it for your friends, too!
See you there!